Build a Website
Learn How to Build a Website
When I began to build websites back in 2005 it was a difficult task, although "what you see is what you get" had been created. What you see is what you get, is in short known as WYSIWYG. With WYSIWYG you have the ability to bypass coding and simply dress up a website from the physical aspect and the coding automatically takes place in the background.
Are you still with me?
Times have changed dramatically since then and now WYSIWYG is even stronger. WYSIWYG is so much better because companies have created content managers this allows WYSIWYG users to not worry too much about designing either. They can now just focus on the content. The content can come in a manner of ways; such as video, text, or even an audio.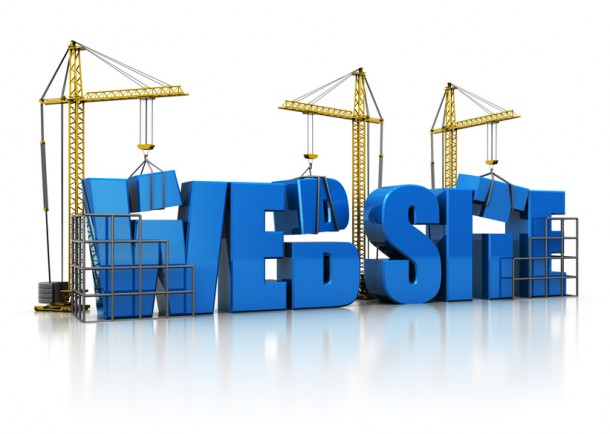 With this being the case today just about anyone, including my three-year-old son, can create a website in less than 15 minutes and if you search anywhere online I'm sure someone like myself, will be willing to show you exactly how that is done.
We will get into that in a moment but before we do I want to talk about the more important aspects a website needs. The things that are vital to a website are in the speed and the load times. This is important because we live in a time where it is easier and more accommodating to go to McDonald's than it is to go to the grocery store and buy all the supplies you need in order to make dinner.
People will grow impatient with a website that takes 15 seconds to load up it's pages. This needs to be addressed through the hosting which we will talk about that in a moment.
Websites also need a professional design and look, which today is not that hard to get. People use to pay tons for designer to make a fresh clean professional look, now it comes with the territory.
Your website needs to be easy to navigate. Have you ever been to a website where it was so confusing with so many links and stuff going on and you ended up leaving because you didn't know where to start or end?
This is why having simple navigation controls on your website is important. Also what I talked about earlier as far as content management is vital these days. You do not want to spend all your time coding and trying to put together a site that is static and adding new content to a static site. It will literally drive you crazy. This is why CMS or content management systems were created. CMS's allow you to update content, without messing around with coding.
The last and final piece to a good website, especially a website that is content base, is that it provides quality content. Content keeps coming up because it is very important and a good content management system makes it so much easier to provide content today.
In the online world this is known as the CMS and when you have this connected to your website you will find it's easier to add new content on a daily basis or a routine basis than without it.
Bloggers understand what content management systems are because most bloggers use a platform which has a content management system within it. Most bloggers use WordPress or Joomla and these are very useful softwares' to help your website as far as the CMS is concerned.
How do you build a website in 10 minutes or less?
The way to build a website today in less than 10 minutes is to first decide if you want to have the website on your own domain or on a hosted domain. Once you've decided, then you would purchase the domain (if it's your own domain and if not you would select a name and and have it hosted on a subdomain or a host domain). The next step is to provide hosting for yourself if you're dealing with your own domain (if you are going to put it on a host domain they will provide the hosting). 
Does this make sense? 
The last few steps are probably the more complicated steps but once you do it the first time you will know how to do it over and over again. This includes pointing your domain to the hosting service, if you took the route of having your own domain. For this, you would need to get the DNS code from your hosting and insert it on your domain register so that they linked together. This way when people visit your domain they will run into the hosted site which will have all of your websites information.
If you have your site hosted by someone else then this step is already taken care of for you. I must make you aware that when you host on someone else's website (as in a subdomain i.e. yourname.mywebsite.com) you are what I equate to the Internet world as renting space in their house rather than building your own house. 
If their website ever goes down, guess what happens to your website? You are brilliant; it goes down also. This why it is important to host your own domain and website, it puts you more in control. We're done, and this is how simple it is to build a website. 
Some people pay up to $20,000 for people to build a highly intricate complicated and complex websites for them. These are big companies who have a big system in which they're trying to do a lot of difficult things.
But if you were trying just to put together a website for your family or your small business, you can build a websites in the ball range of hundred to thousand dollars depending on how much design you want, how much load time and speed you want the website to have, and of course the content management system you want and implement it.
Build a Website in 5 Min
In the video below I want to show you how you can create the same website not in 15 minutes but in 4 to 5 minutes using wordpress's CMS and the ultrafast hosting from
wealthy affiliate via siterubix
. This is what this website you're reading from is currently hosted on and we love it.
Now you know what it takes to build websites and if you learned this well, you could go around your neighborhood or community and build websites for everybody, and make money. Cheers
Komodo Nelson
I'm a member of a free online internet marketing community and if you need additional help you can contact me there… you can even get a free account there also.